Pat LeBoeuf Insurance Inc.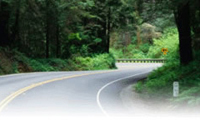 As a full-service agency, we strive to help our clients obtain the best possible insurance coverage at the best possible price. Most people need insurance — but few people want to spend time poring over every policy detail. We'll get to know you and your family's needs, and recommend a coverage strategy to fit your lifestyle. Because we have relationships with a variety of insurance carriers, we can find policies that best fit your unique situation.
A Brief History

The history of the Pat LeBoeuf insurance agency begins with Pat's great great grandfather, Louis Peterson. In 1888, Mr. Peterson issued his first insurance policy. But the family's roots in the Westbank span back even further, back to at least 1803 according to the New Orleans City Directory.
In 1888, Louis Peterson was the Fire Commissioner of Algiers. LeBoeuf has an original volume of The Story of Algiers 1718-1896 that has the commissioner's picture in a chapter about the Algiers Fire of 1895. It was during his tenure as Fire Commissioner that Peterson went into the insurance business and marked the beginning of this legacy. Pat's family still has original property insurance documents in their Algiers Point office. One of the most interesting artifacts is a copy of a policy the agency wrote in 1943 to "protect a property against enemy attack" during World War II.
The original address of L. J. Peterson Insurance Agency was 518 Verret Street in Algiers Point. This was also the family residence, with the office located in the front room. In 1919, his great- grandfather, Eugene LeBoeuf, married Mr. Peterson's daughter, thereby marrying into the insurance business. He built a house at 601 Seguin Street and relocated the agency which may have cost the family some business when another insurance agency moved into the old address! Nonetheless, they survived the transition, as this remains the current address of the family's business, Pat LeBoeuf Insurance Agency, Inc. The agency has a second office on the Westbank Expressway in Westwego. The Seguin Street office is open only for appointments.
Pat has worked hard to carry out his family's heritage. His son Ryan even wrote in a theme for English class about a time when his father had put in a lot of hours after a flood. Ryan says his father doesn't quit working but trudges along, catches a second wind and keeps going even when obviously hot and tired.
Ryan suggests that others may question why his father works so hard, but he alone knows the answer, "It was THE KID." Ryan says this refers to himself and his brother Patrick, too. At an early age he understood the depth of his family lineage in the insurance business and the lengths that his father, like his forefathers, will take to continue the LeBoeuf legacy. Today, Patrick and Ryan have joined the business, becoming the 6th generation in the family business.